Commissioner Dr. Christian Kühn
on the exhibition concept "Plenum. Places of Power."
Concept, full version (pdf)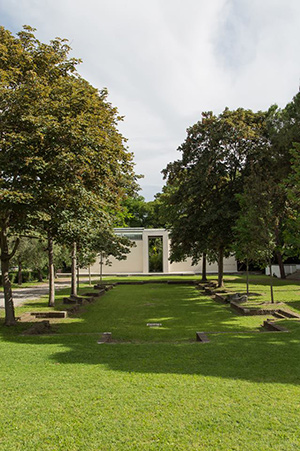 The subject of the Austrian contribution to the 2014 Biennale is parliament, i.e. the place where the power of the people has found its home. The idea of democratic legitimation of power is so widespread today that no nation can do without building such a place, at least in name, for a representative popular assembly. What do these places look like? And how are they connected to a public whose trust in democratic formation of will seems to be dwindling around the globe?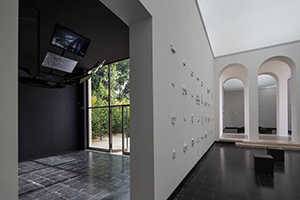 The exhibition at the Austrian Pavilion sets out to find answers to these questions from various vantage points. The main room of the pavilion displays all two hundred or so national parliament buildings from around the world – a parliament of parliaments – each documented by models on a scale of 1:500, site plans, and facts and figures about the various buildings. This plenum shows which messages are often thrust upon architecture when it comes to building parliaments: national identity, permanence, conformity with historical exemplars, but also compulsive representation of a new beginning. The models are mounted in a stringent grid, seeming to grow out of the wall. Arranged in such a mass, the monuments become an ornament.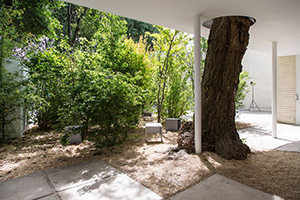 In contrast to these abstract monumental architectures reduced to form, architecture is presented in the two side-rooms of the pavilion not as an accumulation of objects, but as a singular sequence of conditions. Here we see examples presented in detail: the Austrian parliament on Vienna's Ringstraße and two projects by Coop Himmelb(l)au, the design for the Albanian parliament in Tirana and the conference centre in Dalian/China, built as a venue for the Asian version of the World Economic Forum in Davos. These projects are showcased in the context of their political history. The focus here is on conflicts, value judgements, partiality, in a word: on the development of society in the medium of architecture. Architecture is not an object. Architecture is making architecture.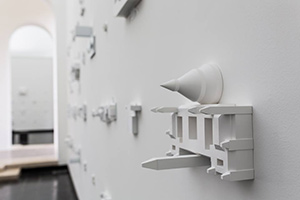 The exhibition continues to explore this topic in the pavilion's courtyard. A densely-planted garden planned by the landscape architects Auböck und Kárász replaces the rationalist square grid of the floor panels, bringing the disordered green of the surroundings into the show. Here, away from all monumental architecture, the focus is on new phenomena of democratic representation. Transported by a volatile medium, a sound installation developed by the Kollektiv/Rauschen group: the garden speaks through small loudspeakers, in quiet separate voices, but also in the swelling chorus of the impatient crowd.